20 in 1 Pocket Multi Tool
$13.56
$27.12
SAVE

$13.56
20 in 1 Pocket Multi Tool
SAVE YOUR TIME AND HAVE WHAT YOU NEED!
This 20-in-1 multi-tool might be the most useful EDC tool available! At only 3 inches in length, it fits in the palm of your hand. Engineered in black titanium coated 422-grade stainless steel, it rotates on sprung stainless steel ball bearings. It includes a K5 carbon steel blade for cutting wire, rope, etc. 
TRUE UTILITY
How many tools do you need to carry around when things need to get done? I mean a ruler, a bottle opener, a screwdriver? How about we tell you, that you can carry them all in one. Multi-tools have been around for a long time now, but as time goes on, they become more complex, smaller, resilient. Simply put, with each article we write about them, they become better.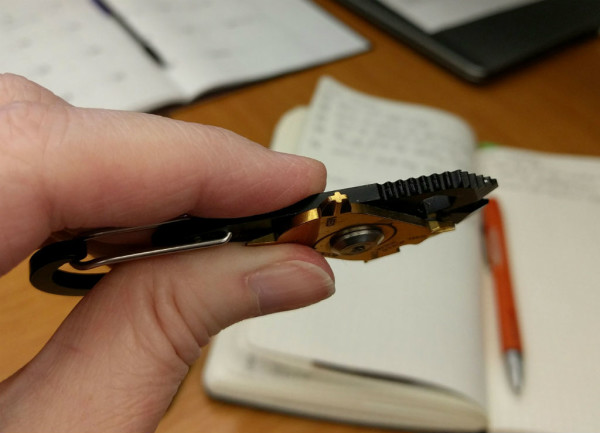 The latest addition to this multi-tool quality pieces list is the FIXR. It has no less than 20 tools in one. It's made out of titanium coated 422 grade stainless steel with a rotating tool plate ensuring the little toy remains unscathed while not in use.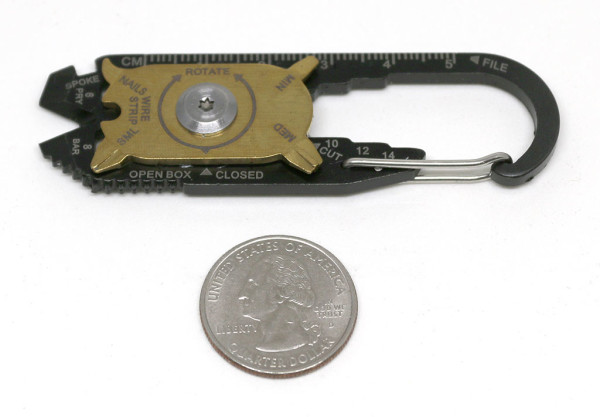 Attached to it you have a quick release clip, a bottle and a box opener, nail cleaner, large to small screwdrivers, five of them in total, three of them being flat and two other Phillips pieces.  You can enjoy five wrenches at different sizes and one bicycle spoke wrench. A pry bar, a measuring ruler, a razor sharp cutting blade, a wire stripper and a file complete the list. Just take a look how many there are. There is a leather pouch in which you can carry the little device, but you can, of course, attach it to the key chain and get moving.
SPECIFICATIONS
Material:  Stainless Steel+ K5 carbon Steel blade
Size:  3.1" x 1" (8cm x 2.5cm)
Weight:  35 grams
Package Includes: 1 Fixr Multi Tool